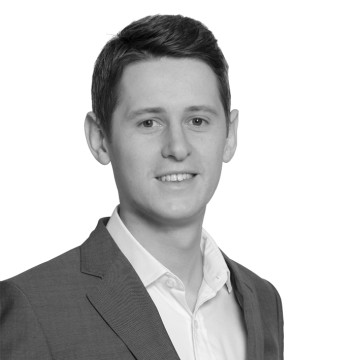 A consumer was unable to find a participating Sainsbury's store to take advantage of a voucher promotion. Had Sainsbury's adequately communicated the significant conditions for the promotion? Barney Sich reports.

The European Commission has adopted its much-anticipated proposal to amend the existing Audiovisual Media Services Directive. What is changing and what impact will it have on advertisers? Barney Sich reports

Solicitor Michael Lloyd Wilson operated a wine investment scheme through "Global Wine Investments" which used a glossy brochure and duped investors out of £360,000. Barney Sich reports on the ensuing prosecution.

Following an investigation, the Competition and Markets Authority has slapped a substantial fine on a bathroom supplies specialist for imposing illegal RPM on online retailers. Barney Sich reports.

Did channels "That's Solent" (local TV) and "Flava" (music) breach "undue prominence" rules for brand references in editorial? Barney Sich reports on Ofcom's investigations and the outcomes.

A seemingly objective article on the "Nylon" site about L&T's new range was in fact paid for by the US chain, as were Instagram postings by 50 fashion "influencers" wearing a Design Lab dress. Barney Sich reports on the consequences.

Competition and Markets Authority alleges online resale price maintenance The CMA has issued statements of objections to unrelated bathroom fittings and commercial refrigeration parts suppliers. It alleges that each illegally imposed a minimum advertised price for online sales. Barney Sich reports.

The theoretical ability of brand owners to secure virtual monopoly rights in the shape of their products by trade mark registration is not in doubt, but success is by no means assured as two recent cases show. Barney Sich reports.

The Bavarian Data Protection Authority has imposed a five figure fine on both seller and purchaser over alleged unlawful transfers of customer email addresses in an asset purchase deal. Barney Sich reports.

The Government has reported on whether brand owners should be able to take direct action against lookalike products under the Consumer Protection from Unfair Trading Regulations 2008. Has this pleased anti lookalike lobbyist the British Brands Group? Barney Sich reports.