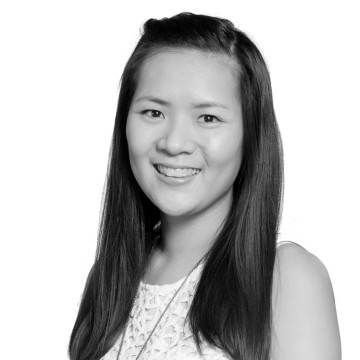 The results of the European Commission's REFIT Fitness Check are expected soon…Chloe Deng reports.

Wave goodbye to your favourite characters featuring in junk food ads. CAP's ban on the advertising of HFSS food and drinks to children begins in July 2017. Chloe Deng reports.

Canal Denmark breaking down the cost of television subscription packages leads to the ECJ clarifying rules on invitations to purchase, misleading actions and misleading omissions under the UCPD. Chloe Deng reports.

Face value? Seat number? The CMA investigates secondary ticket websites for compliance with the law while one of the websites faces potential legal action. Chloe Deng reports.

Over a hundred consumers challenge the fairness of Walkers' "Spell & Go" promotion but the ASA rules that the promotion is misleading instead. What did the ASA discover? Which significant condition was missing? Chloe Deng reports.

"Full of goodness" and "nutritious"? Special K is challenged for making general health claims without authorised specific health claims in close proximity. Can authorised specific health claims be displayed before general health claims? Is "nutritious" a health claim? Chloe Deng reports.

To mark the launch of its new Bulmers blueberry flavour cider, Heineken ran a competition offering personalised Converse high-top trainers as a prize. Alcohol Concern complained to the ASA. What was the problem? Chloe Deng reports.

Following an A$300,000 penalty on Derodi Pty and Holland Farms Pty and an order to publish corrective advertising, there is a new Australian national standard definition of "free range egg." Can a UK court order corrective advertising in similar cases? Chloe Deng reports.

A poster outside Paddington station was headlined "Great Western Railway-the railway belongs to the region it serves." Four complainants to the ASA alleged this misleadingly implied GWR was publicly owned. What was the ASA's decision? Chloe Deng reports.

Sainsbury's challenges Tesco "Never pay more for your branded shop" campaign CAP's copy team had cleared it, but was Tesco's offer to refund the difference if a basket of non "own brand" products was cheaper at Asda, Morrisons or Sainsbury's misleading? Chloe Deng reports

A competitor complained to the ASA that a Black & Decker website claim that its ORA Technology vacuum cleaner range "Picks up first time again and again and again" was misleading. Did the substantiation satisfy the ASA? Chloe Deng reports.