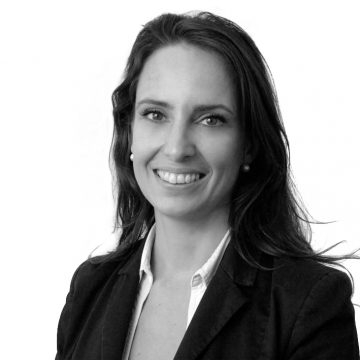 Tobacco manufacturers are not persona non grata at French's sport events Three tobacco manufacturers that signed public relations services agreements with the French Tennis Federation (Fédération française de tennis, FFT), within the context of the French Tennis Open Roland-Garros, were sued by the National Committee against Smoking (Comité national contre le tabagisme, CNCT). The French Court of Cassation found the manufacturers not liable of illicit tobacco advertising. Claire Bouchenard reports.

New opportunities for French television advertising With the aim of rebalancing regulatory constraints as between internet and TV ads, and with the aim of developing competitiveness of the TV advertising market, the French Ministry of Culture and Communication launched a public consultation with the intention of simplifying French regulation of TV advertising (law n° 86-1067 and decree n° 92-280). Claire Bouchenard reports.

The much anticipated French decree of 9 February 2017 implemented the provisions of Article 23 of French Sapin Law (i.e. reporting duties on sellers of ad spaces) into the framework of the digital advertising world. Julia Darcel and Claire Bouchenard report.

France imposes new obligations on advertisers to fight against misrepresentation of females' bodies. Claire Bouchenard and Julia Darcel report.

A new French legislation provides that the commercial use of national estates' images, on any media, shall be subject to a prior authorisation from the administrator of the relevant property complex. Claire Bouchenard and Julia Darcel report.

The French Financial Markets Authority recently specified the type of financial contracts falling within the category of "high risk financial instruments" with respect of which advertising is now prohibited under French law. Chloe Dumoulin-Richet and Isabelle do Rego report.

The BLOCTEL list has been launched in France. Users can register their landline or mobile numbers to not receive marketing calls. How does this differ from the Pacitel list introduced in 2011? Vincent le Bars of Osborne Clarke Paris reports.

ISMS owns the Auchan supermarket brand and operates over 2000 "Simply Market" stores in France and beyond. It claimed M&S infringed its trade mark by sales in France of "Simply M&S" products. Vincent le Bars of Osborne Clarke Paris reports.

Outdoor advertising multinational JCDecaux sought authorisation for a wi-fi based system for connecting with smartphones of pedestrians walking near posters. Did the CNIL grant their request? Claire Bouchenard of Osborne Clarke Paris reports.